Some days this calling is a challenge. It's tough. It feels like a sacrifice. But then there are other days I can't believe I get to be a missionary! We're growing our boys in Africa. We are spreading the love of God. And going on safari. Really? I get to do this! Just hanging out with giraffe in the road.
Counting the extraordinary gifts of this calling (#6375-6387):
hanging out with awesome people
by the Nile River
watching these guests invest in our children
sweet treats from the states
seeing Your handiwork
exquisite, brilliant brushstrokes of light & color
being in the middle of Your unspoiled wilderness
the heavens declaring Your glory- and us getting to live here and join them!
Your sweet love gift to Rachel. Perfect timing.
Elephants on the way out of the park!
She had always wanted to see an elephant and You sent a whole herd. and babies!
Your extravagant ways!
This song coming on as we drive through African Savannah
.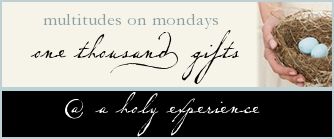 khfk